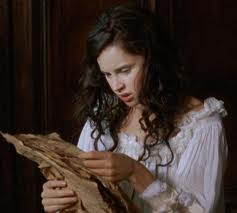 By some additional alchemy that this genre alone brings […] infusing the cankered souls of the rest of us – they will make me read as if I were young again – in one mad, open-minded, unstoppable rush. What delight. What privilege. What joy.
This is Lucy Mangan from The Guardian gushing about Young Adult Fiction and it seems apt to post this for my 'Generation Dead: Young Adult fiction and the Gothic' students. I am hoping they feel the same about the gothic fictions they are reading for the course listed here. 
"There are some themes, some subjects, too large for adult fiction; they can only be dealt with adequately in a children's book" (Philip Pullman).