This Being Human Festival event is developed from the Open Graves, Open Minds Company of Wolves: Werewolves, Shapeshifters and Feral Humans project which was widely reported on the BBC and the national and international press. Two of our favourite stories were international werewolves and The People Seeking the Company of Wolves You can find out more about OGOM research and our love affair with the media in a slide show here and browse the contents of our In the Company of Wolves book which will contribute to discussions around monstrous werewolves and redeeming the wolf at the event.
Date: Saturday, 18 November 2017
Venue: University of Hertfordshire, de Havilland Campus, Hatfield, AL10 9EU
Time: 2.00 – 5.15 p.m. Illustrated Talks/ Short Screening/ Public Debate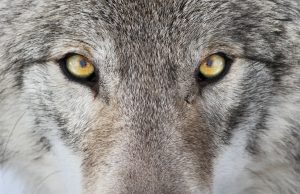 Description:
Redeeming the Wolf: A Story of Persecution, Loss, and Rediscovery
Hunted to extinction in Britain, wolves haunt the human imagination. Stories of the wolf have portrayed a vicious, snarling beast that emerges from the wilderness to attack humankind. The werewolves of popular culture have further fomented fear. But the lost wolf is making a comeback: conservation groups are working to reintroduce the animal to the British countryside. This event brings together scholars, writers, and conservationists to explore how literature, folklore, fairytale, and film have shaped our perceptions of the wolf and could be impeding its return. A short film introduced by Mike Collins 'Wolf Keeper' at the UK Wolf Conservation Trust will precede a series of lively illustrated talks from Prof. Garry Marvin (lupophobia), Dr Sam George (wolf children), Dr Kaja Franck (monstrous werewolves), and Dr Bill Hughes (beauties and beasts). The audience will then be invited to debate the implications of redeeming and rewilding this much-maligned 'big bad wolf' and what the wolf can teach us about being human.
To book for this event please go to Redeeming the Wolf on the Being Human site and bring along a copy of the email you are sent on the day. It is free but you do need to reserve a place!
This event builds on the success of the OGOM Company of Wolves project, which saw the largest conference in the UK on wolves, werewolves, and feral children. We received unprecedented attention in the local, international and global media (10,000 shares for coverage in The Independent, live coverage on the BBC, stories in Russia Today and the South China Post, etc., and the acknowledgement of a first for a UK Academy in the THES).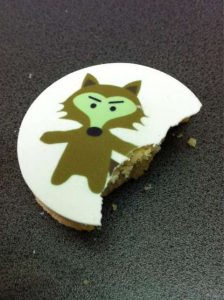 This year's festival is taking place nationally 17 – 25 November 2017. Being Human is led by the School of Advanced Study, University of London in partnership with the Arts & Humanities Research Council and the British Academy.