OGOM Conference 2021: 'Ill met by moonlight': Gothic encounters with enchantment and the Faerie realm in literature and culture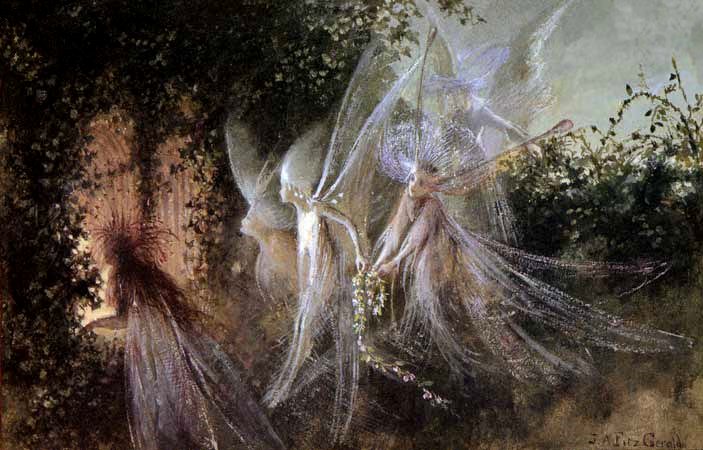 At the conference, we were treated to a wide range of excellent papers on all sorts of Gothic fairy themes. We intend to publish expanded versions of this research as at least one edited book collection and journal special issue and have invited the participants to submit.
CFP for edited collections
Following the conference, we are inviting you to develop your conference papers into essays for our edited collection(s). We would like to stress that the focus should be on fairies (or their cultural equivalents) and that their relationship to the Gothic should be theorised. We particularly welcome research that is uniquely situated at the intersection between folklore, fairy tale, and the Gothic. Or that celebrates the darker aspects of fairies and their kin. We are also interested in essays that mark the centenary of the publication by Sir Arthur Conan Doyle of the infamous Cottingley Fairies photographs in the Strand Magazine (Dec 1920). The collection will be broadly interdisciplinary, embracing literature, art, folklore, film, TV, photography, fashion, performance, and fairy fiction writing.
As Prof. Dale Townsend has observed, 'the concept of the Gothic has had an association with fairies from its inception; even before Walpole's 1764 Castle of Otranto (considered the first Gothic novel), eighteenth-century poetics talked of 'the fairy kind of writing' which, for Addison, 'raises a pleasing kind of Horrour in the Mind of the Reader'. While we are certainly interested in the darker aspects of fairies and the fear they may induce, we also welcome attention to that aspect of Gothic that invokes wonder and enchantment.
We are asking for essays of 5,000‒7,000 words, in a Word document (Times New Roman, 12-point, 1.5 spacing), with UK punctuation and spelling, and adhering to MHRA format. The deadline is 3 August 2021. Please supply a Works Cited list.
Please send to s.george@herts.ac.uk and bill.enlightenment@gmail.com