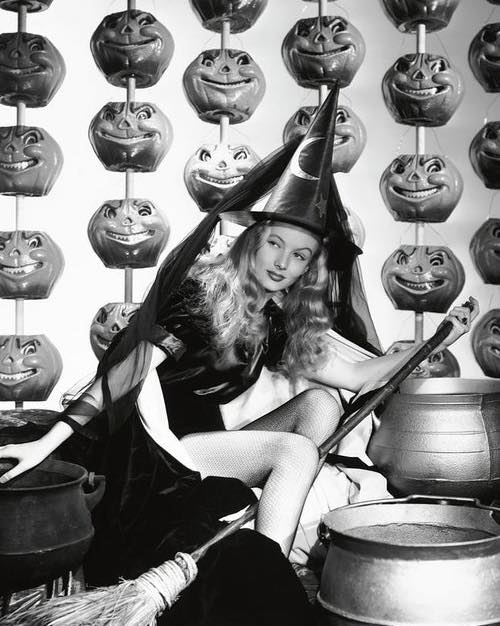 OGOM are involved in some very exciting and spooky events this Hallowe'en. We will be distributing our stylish new OGOM postcards as informative souvenirs of the events and our Project.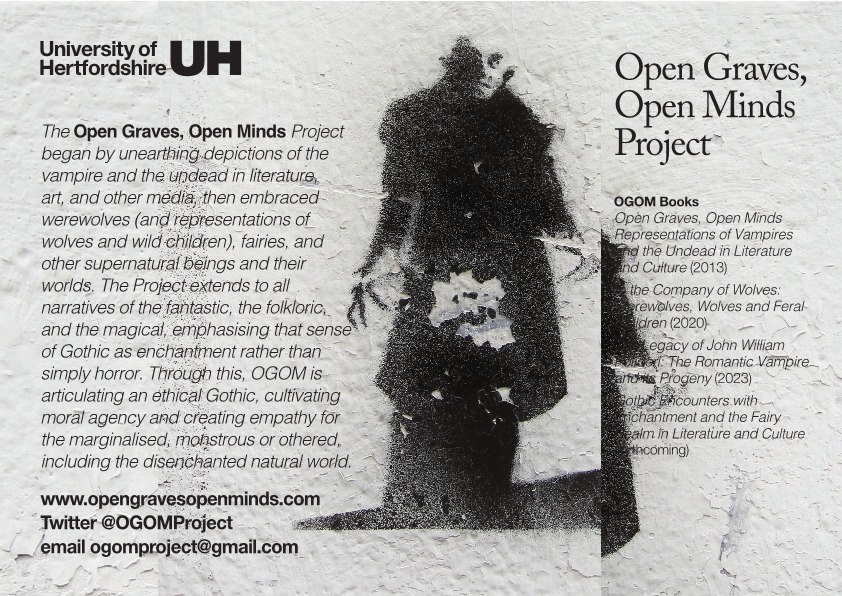 Blood and Celluloid Vampire Film Festival
First, on 15 October, Sam and I were invited to introduce the Blood and Celluloid Vampire Film Festival at the Ultimate Picture Palace, Oxford (part of the BFI's national In Dreams are Monsters programme–it's worth checking out the rest of this). This is a beautiful independent cinema, run by Tom Jowett and his team, and we were made very welcome and had a great time, with five of the best vampire films being shown.
Werewolves and the Gothic
22 October: Sam will be talking on 'Werewolves and the Gothic: In Search of the Spectre Wolf' at 1.30 on 22nd October at Brompton Cemetery, London. Tickets are still available and the event includes gin cocktails in a fabulously Gothic cemetery setting! This is part of the London Month of the Dead Festival.
Beauty into Beast film festival
13 November–4 December: Again as part of the BFI's In Dreams are Monsters season, Dr Kaja Franck will be involved in the Beauty into Beast: Women, Werewolves and Wild Shapeshifters season at the Electric Cinema, Birmingham. Kaja will be introducing the fabulous The Company of Wolves; the event begins 17 November at 19.45.
Recovering the Vampire conference
4-5 November: Sam and I are participating in the online conference Recovering the Vampire: Degeneration to Regeneration, organised by Dr Madeline Potter and Dr Laura Eastlake for Edge Hill University. Sam's paper is 'Folkloric vampire at the crossroads: Superstition, recovery, and redemption' and my paper is 'Regenerating genre and society through YA Gothic dystopia in Holly Black's The Coldest Girl in Coldtown'. This is free to attend (though a donation to assist early career scholars is welcomed); Registration will remain open until 24 October.
Breaking Through to Faery
19 November: Sam is collaborating in an event with Holly Elsdon of the Todmorden Centre for Folklore, Myth, and Magic. This OGOM event, Breaking Through to Faery: Re-enchantment and the Gothic Folklore of Fungi, is part of the nationwide Being Human Festival and we're very grateful for receiving funding from them. Tickets are unfortunately now fully booked.