Fangtastic news – OGOM will be taking part in Blood and Celluloid: an all day Vampire Film Festival at The Ultimate Picture Palace, Cowley Road, Oxford. This is part of the BFI In Dreams are Monsters Season – a major BFI UK-wide film and events season celebrating the horror genre on screen, taking place from 1 October to 31 December in cinemas nationwide, and at BFI Southbank (from 17 October to 31 December).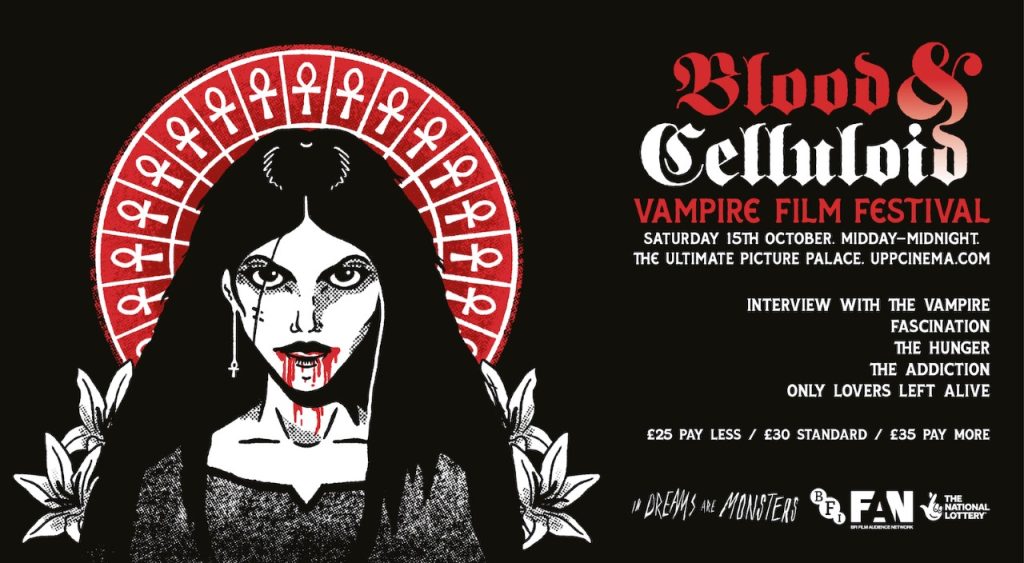 Films showing throughout the day (11.00-22.00) include:
Neil Jordan's atmospheric adaptation of Anne Rice's mould-breaking novel Interview With The Vampire, introduced by Dr Sam George and Dr Bill Hughes from the Open Graves, Open Minds Project (University of Hertfordshire).
Prolific French horror director Jean Rollin's elegantly crafted erotic tale of female vampirism, Fascination, introduced by Professor Patricia MacCormack (Professor of Continental Philosophy at Anglia Ruskin University Cambridge).
Tony Scott's stylish cult classic The Hunger, starring Catherine Deneuve and David Bowie as chic vampire lovers, introduced by film critic and film programmer Dr Anton Bitel (University of Oxford).
Abel Ferrara's gloriously gloomy yet gorgeously shot look at urban decay and human fallibility The Addiction, starring Lili Taylor and Christopher Walken.
And closing the festival will be Jim Jarmusch's stylish and atmospheric modern masterpiece Only Lovers Left Alive, starring Tilda Swinton and Tom Hiddleston as two vampire lovers coming to grips with humanity's decline.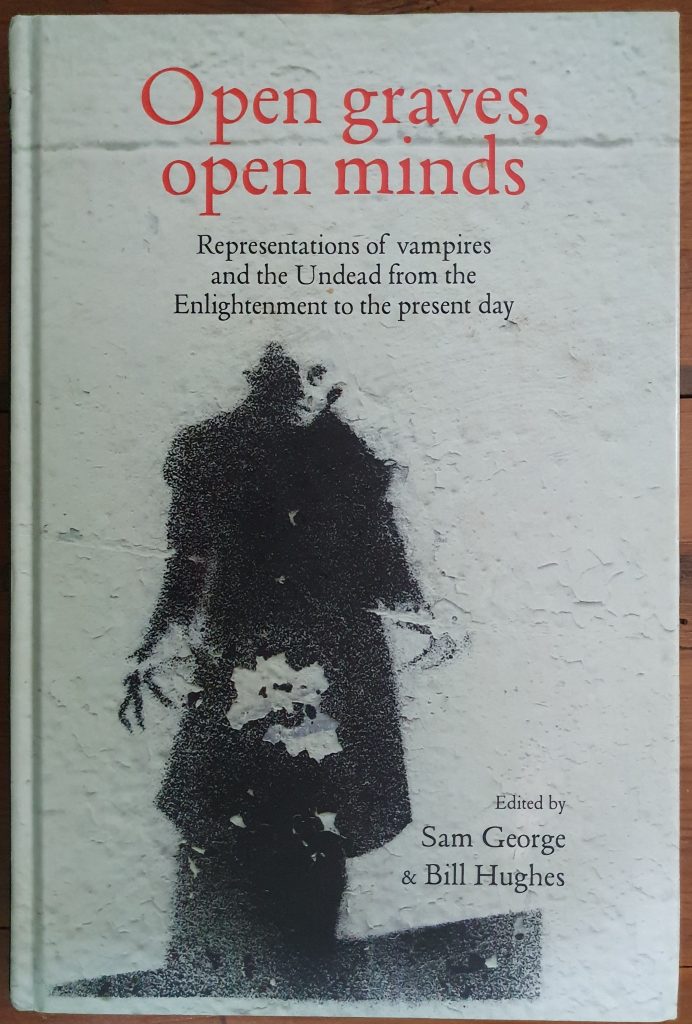 Why Vampires, Why Film?
Since their animation out of folk materials in the nineteenth century in Dracula, vampires have been continually reborn in modern culture. Stalking dreams and nightmares in print and on screen, they have enacted a host of anxieties and desires, shifting shape as the culture they are brought to life in itself changes form. They have fascinated us down the years in all their various manifestations and cultural forms, but it is film that has reinvented and reanimated them, giving sustenance to our most beloved gothic monster.
Taking Part
The Open Graves, Open Minds project is beyond excited to be taking part in this vampire film festival. Every age has the vampire it needs and 2022 is the year of the vampire! It marks 125 years of Dracula, 150 years of the first lesbian vampire Carmilla, 100 years of the monstrous celluloid vampire Nosferatu, and 25 years of Buffy the Vampire Slayer. It's also 30 years since Bram Stoker's Dracula, dir. by Frances Ford Coppola, so there couldn't be a more perfect time for us to celebrate the vampire's reanimation, and its everlasting love affair with the cinema (following on from our Nosferatu at 100 event earlier in the year)
Booking
Booking and Preview here. Festival passes (limited to 50) are now on sale and cost £30 (with a Pay Less option of £25 and a Pay More option of £35). Tickets to individual screenings are also on sale for the price of £9 each.