We are delighted to announce that the OGOM publication In the Company of Wolves is out in paperback from MUP this month priced at £20.00. The book connects together innovative research from a variety of perspectives on the cultural significance of wolves, wild children and werewolves as portrayed in different media and genres.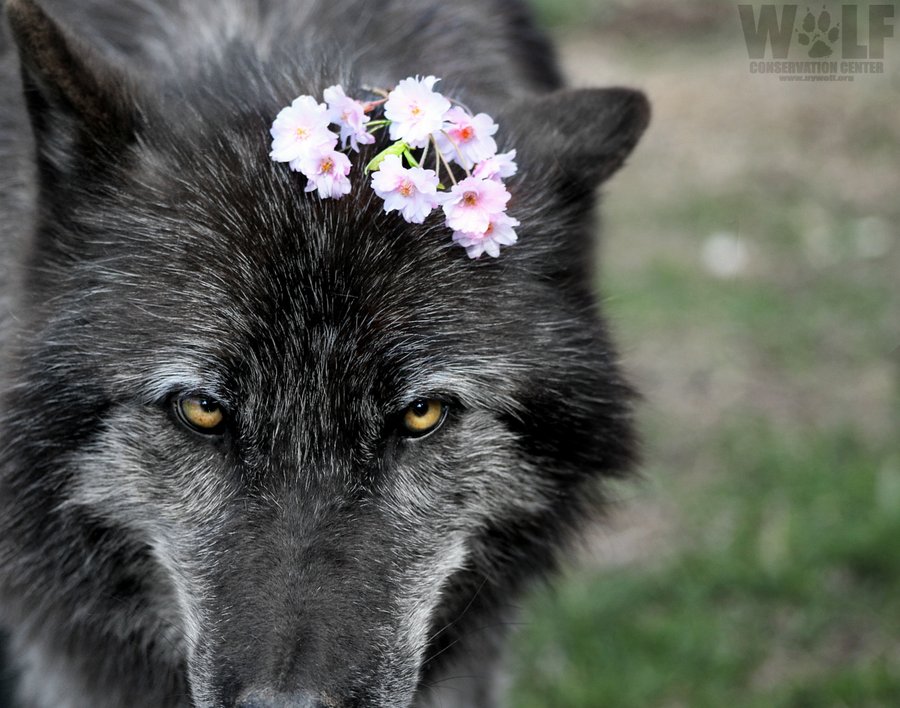 We begin with the wolf itself as it has been interpreted as a cultural symbol and how it figures in contemporary debates about wilderness and nature. Alongside this, we consider eighteenth-century debates about wild children ­- often thought to have been raised by wolves and other animals – and their role in key questions about the origins of language and society. The collection continues with essays on werewolves and other shapeshifters as depicted in folk tales, literature, film and TV, concluding with the transition from animal to human in contemporary art, poetry and fashion.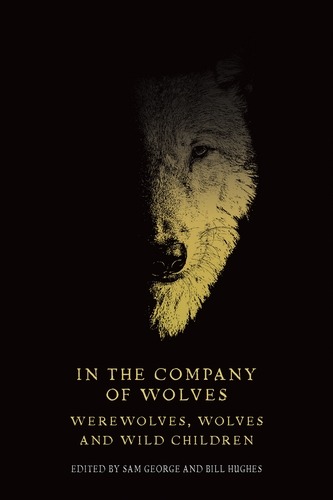 Contents:
Preface – Sam George
Introduction: from preternatural pastoral to paranormal romance – Sam George and Bill Hughes
Part I : Cultural images of the wolf, the werewolf and the wolf-child
1 Wolves and lies: a writer's perspective -Marcus Sedgwick
2 'Man is a wolf to man': wolf behaviour becoming wolfish nature – Garry Marvin
3 When wolves cry: wolf-children, storytelling and the state of nature – Sam George
4 'Children of the night. What music they make!': the sound of the cinematic werewolf – Stacey Abbott
Part II: Innocence and experience: brute creation, wild beast or child of nature
5 Wild sanctuary: running into the forest in Russian fairy tales – Shannon Scott
6 'No more than a brute or a wild beast': Wagner the Werewolf, Sweeney Todd, and the limits of human responsibility – Joseph Crawford
7 The inner beast: scientific experimentation in George MacDonald's 'The History of Photogen and Nycteris' – Rebecca Langworthy
8 Werewolves and white trash: brutishness, discrimination and the lower-class wolfman from The Wolf Man to True Blood – Victoria Amador
Part III: Re-inventing the wolf: intertextual and metafictional manifestations
9 'The price of flesh is love': commodification, corporeality, and paranormal romance in Angela Carter's beast tales – Bill Hughes
10 Growing pains of the teenage werewolf: Young Adult literature and the metaphorical wolf – Kaja Franck
11 'I am the Bad Wolf. I create myself': the metafictional meanings of lycanthropic transformation in Doctor Who – Ivan Phillips
Part IV: Animal selves: becoming wolf
12 A running wolf and other grey animals: the various shapes of Marcus Coates -Sarah Wade
13 'Stinking of me': transformations and animal selves in contemporary women's poetry – Polly Atkin
14 Wearing the wolf: fur, fashion and species transvestism – Catherine Spooner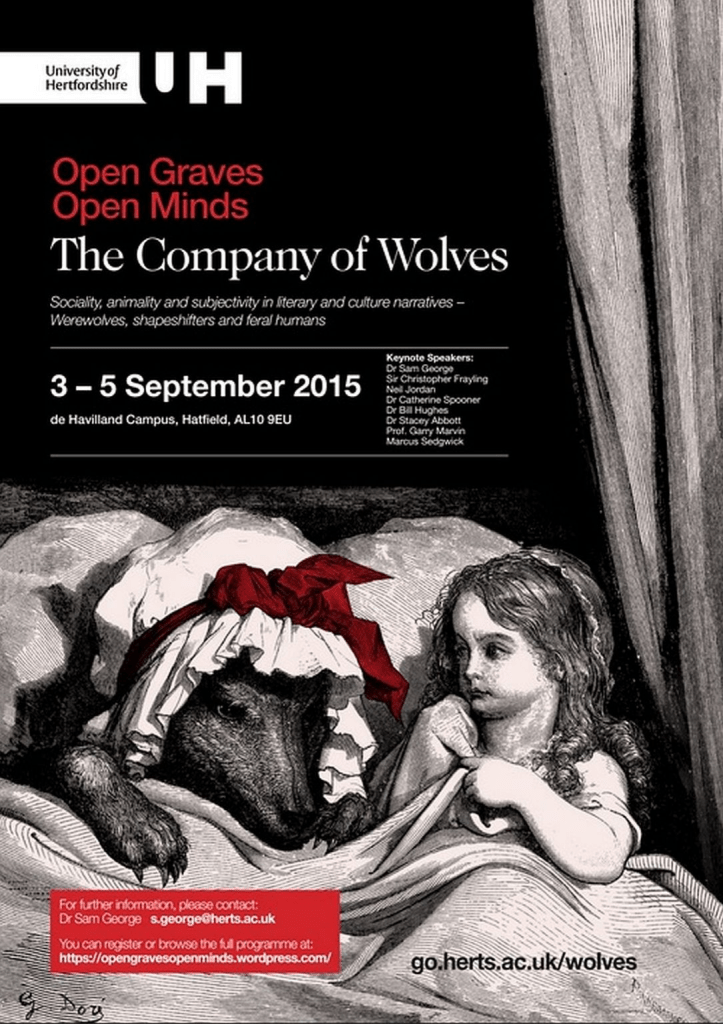 I have a deep fondness for this book as it developed from the legendary OGOM Werewolf conference (above), which was probably the best fun I've ever had at an academic conference. The conference web page is here, and you can check out the PDF programme here (click on arrows at the bottom of the first page to turn the pages). This event was a fantastic 3-day wolf extravaganza, there were lively papers, compelling keynotes & contributors, a visit to the grave of Peter the Wild Boy (reputed to be raised by wolves), encounters with real life wolves at our visit to the UK Wolf Trust, and a Lycanthropic Lantern of Fear or Magic Lantern Show (featuring werewolves), oh and wolf cupcakes!!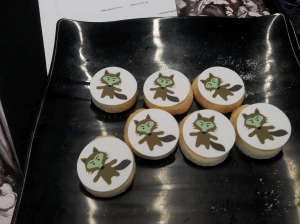 The plenary panel on wolf children, or children raised by wolves saw me in conversation with novelist and long-term friend of OGOM Marcus Sedgwick, who sadly passed unexpectedly in 2022 (we shared a fascination with wolf children myths). Mouse from Marcus's novel The Dark Horse is one of the most compelling 'wolf children' I have ever encountered in fiction; it was very special for me to share this stage with him.
The hardback of the book coincided with COVID and so we never really got to promote it beyond the gothtastic book launch at the Odyssey in St Albans before lockdowns took hold. Maybe now it will finally have the opportunity to send a HOWL out into the world (there are two supermoons this month, plus a rare blue moon, so it seems fitting).
We hope those who have an interest will purchase a copy and support the project. We will be putting together a new online event to celebrate the paperback publication in October to tie in with Halloween and offering a 30% discount to all our attendees (details to follow soon).  
***Follow the link to book for our special online In the Company of Wolves event on 20 October ***