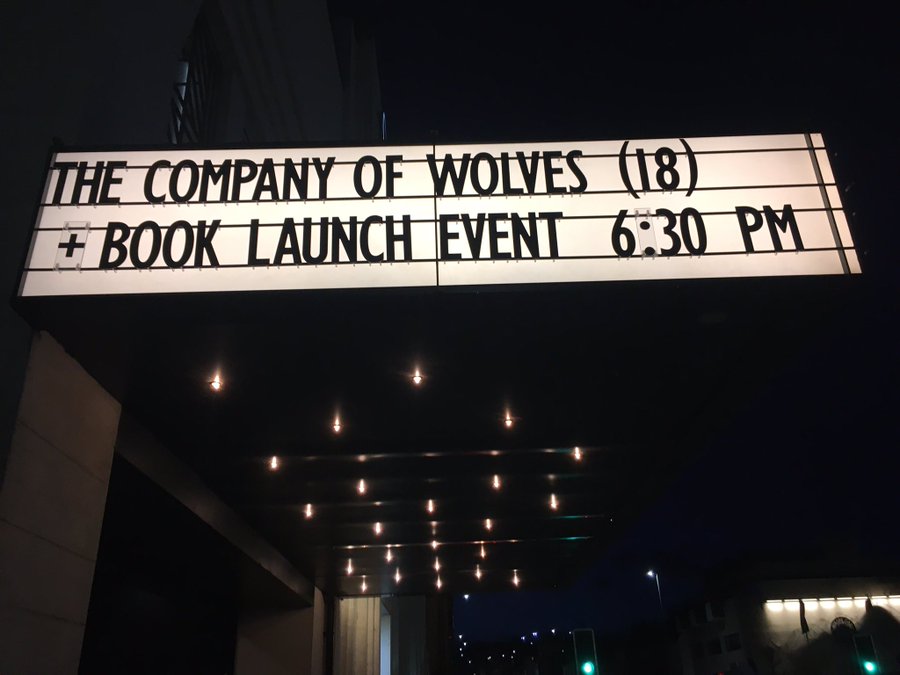 OGOM would like to say a huge thank you to everyone who found themselves in the company of wolves at our book launch for Werewolves, Wolves and Wild Children at the Odyssey Cinema, St Albans on 29 February. The book sales were off the scale and just look at the werewolf cake – probably the most awesome cake you are likely to see. Kaja really excelled in delivering this beast – woo hoo!
I was honoured to be invited to introduce Neil Jordan's Company of Wolves film prior to the book launch. You can read a transcript of my intro here.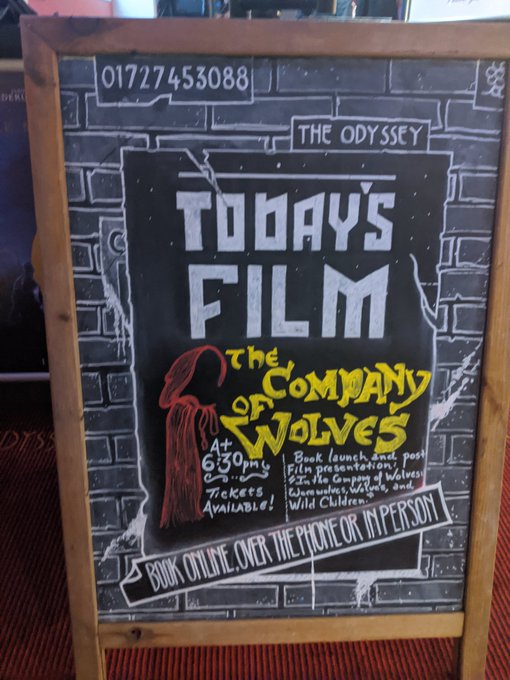 Our presentation on the book followed the screening in the auditorium. My half was on the OGOM project, the werewolf conference that had inspired the book, and my own research on wolf children, or children raised by wolves, for the chapter 'When Wolves Cry: wolf children, story telling and the state of nature' .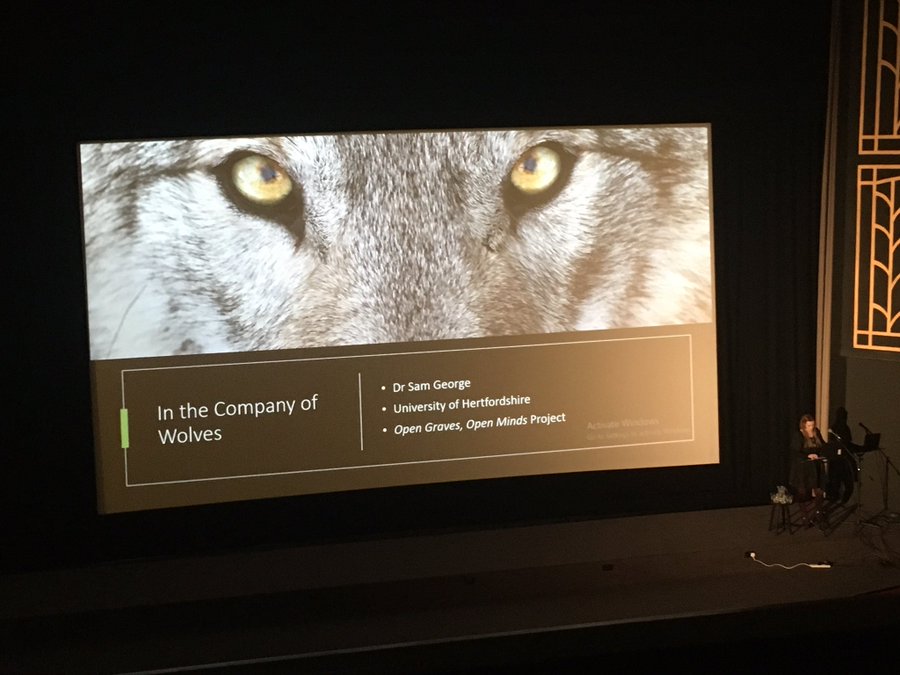 Bill then presented on the narrative of the book and the individual chapters and contributors. The book itself is a beauty not a beast we think you will agree!
After that it was time for the audience to release their inner werewolf and then on with the book signing and cake….
We'd like to thank everyone who made this book possible – all the contributors, and Matthew Frost and his team at Manchester University Press. Thanks to Kaja for organising the fabulous cake. And thanks also to the Odyssey Cinema for helping us celebrate this event: that's Anna Shepherd, Christian Willis, Ben, and all the other staff. Thanks also to the press office at the University of Hertfordshire, Victoria Bristow and Ellie Spear. Also the UH Research Office for their support. Finally, Dr Rowland Hughes and Tara Stebnickey for helping with our impact case study and for making this and our wider project on redeeming the wolf a roaring success.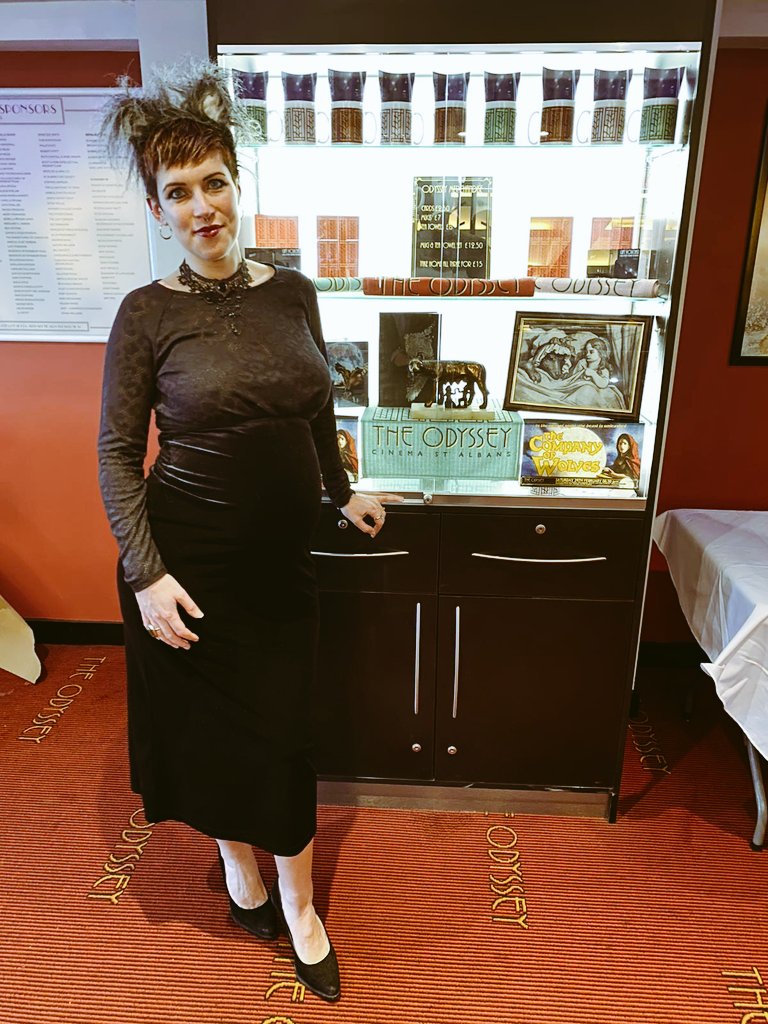 In the build up to the launch and during it we used the hashtag #InTheCompanyofWolves you can view our Twitter 'moment' with all our posts and images here.
We were pleased that the launch event picked up some local coverage and was so well attended (over 150 tickets sold). You can browse some of the press stories below:
Herts Advertiser: https://www.hertsad.co.uk/news/st-albans-odyssey-werewolf-film-screening-1-6504499
University of Hertfordshire News: https://www.herts.ac.uk/about-us/news/2020/in-the-company-of-wolves-werewolf-book-launch-and-film-screening
Welwyn and Hatfield Times, 'Movie screening at wolves book launch', 19 February 2020