This post is a clue to the creature I have chosen to write about for the Gothic Animals edited collection. My choice is influenced by Alan Garner's The Owl Service (London: Collins, 1967). The novel draws on 'Math, son of Mathonwy', an eerie Celtic legend in the medieval collection, The Mabinogion, in which a wizard, Gwydion, creates a woman out of flowers, named Blodeuedd:
They took the flowers of the oak, and the flowers of the broom, and the flowers of the meadowsweet, and from those they called forth the fairest and best endowed maiden that mortal ever saw (The Mabinogian, trans. by Gwyn Jones, J. M. Dent, 1949)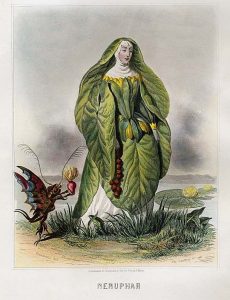 When she strays from the path of virtue and refuses to marry Llew, the wizard turns Blodeuedd into an owl, renaming her Blodeuwedd:
Go in the form of a bird and because of the dishonour thou hast done to Llew though shalt ever be called Blodeuwedd (flower face), 'owl' in the language of this present day and for that reason all other birds are hostile to the owl (The Mabigonion).
in 1960 Garner came upon an old dinner service, the design of which could be seen as either owls or flowers (below). It made him think of the legend and the idea of turning the three tragic characters in The Mabinogion into a novel.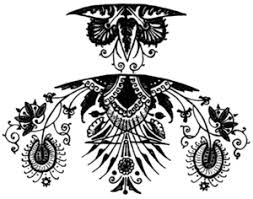 The story sees three emotional teenagers forced together by fate and caught in an endless cycle of violence and thwarted love. It is set in a decaying mansion in Wales. In 1987, Channel Four viewers were treated to Sunday morning screenings of Granada Television's telefantasy masterpiece The Owl Service. It is unthinkable that something as complex, eerie and potentially disturbing as this could be broadcast on British television in a prime time slot these days but I was lucky enough to see it and for those who had not come of age in 1987 I'm excited to say it is still available to watch (follow the above link).
The copy of the novel which sat on my bookshelves as teenager looks like this and it still unsettles and delights in equal proportions.
Bill posted his childhood copy of the book in a previous post on Garner Fifty years on. Unsurprisingly, Garner features in the CFP for OGOM's next conference on the Urban Weird (Elidor, 1965, might be more of a fit than The Owl Service, 1967).
If you are still looking for inspiration for your gothic animal, you might like to look at 17 of the world's most goth animals (warning: this is a very idiosyncratic but fun list).
So now finally I can reveal that I am going to be writing about this one whoo hoo!!