Guest recipe post from Ella Buchan, co-author of A Gothic Cookbook (featured here also)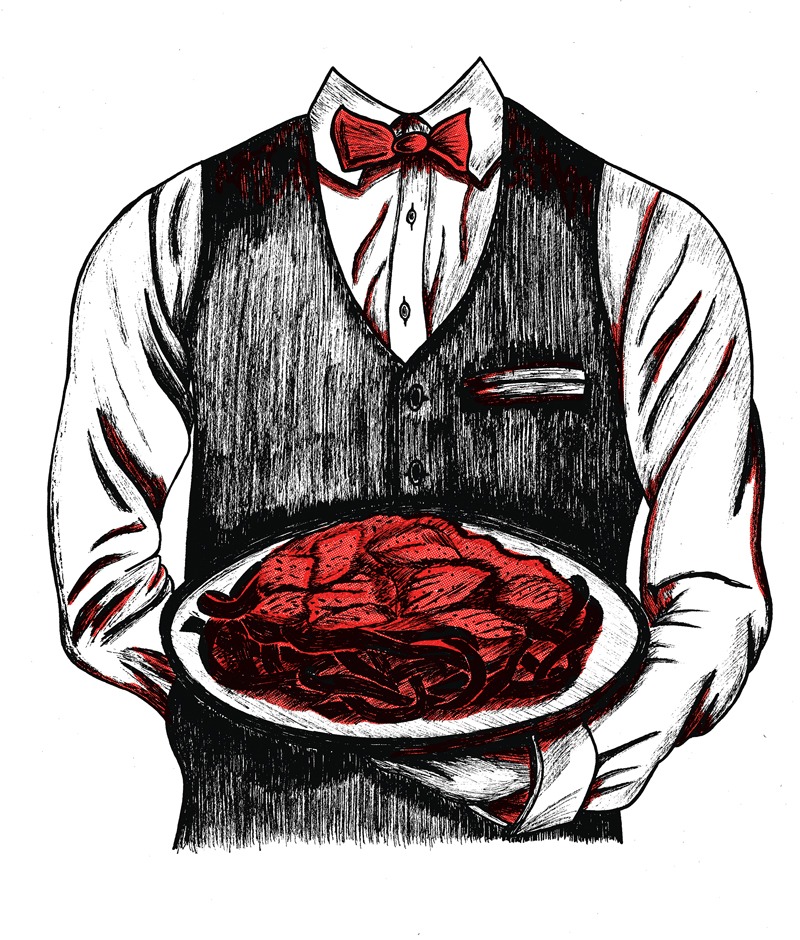 Unlike Dracula's cold cuts, this traditional Hungarian dish – also known as Paprika Hendl – is a warm welcome in a bowl, thick, rich and shot through with the subtle smokiness of paprika. Jonathan Harker loves it so much, in fact, that he writes in his diary a memo to "get recipe for Mina".
Serve the pink-sauced stew spooned over ribbons of black tagliatelle – usually coloured by squid ink or activated charcoal – for full Gothic effect. It'll taste just as lovely accompanied by noodles, potatoes or rice, though. Or simply eat it with a spoon, perhaps with some chunky bread to mop up the sauce.
For a vegetarian version, try roasting squash and mushrooms until tender and add to the pan in place of the chicken after step 2, simmering for 15-20 minutes until the sauce is nicely reduced.
Make it dairy-free or vegan by substituting a nut butter and cashew cream.
Serves 2
Ingredients
2 tbsp olive oil
500g boneless, skinless chicken thighs, cut into strips
2 tbsp butter
1 onion, sliced into fine strips
1 clove garlic, finely chopped or minced
3 tbsp smoked paprika
1 tsp hot paprika
400g tin of chopped tomatoes
350ml of chicken or vegetable stock
150ml sour cream
Black tagliatelle, to serve (optional)
Method
1. Gently heat the olive oil in a large, heavy-bottomed saucepan or stewpot and add the chicken, cooking for around 4-5 minutes on each side to brown. Remove and set aside.
2. Using the same pan, reduce heat and add the butter. Once melted, add the onion, garlic and pepper, cooking for a minute before adding the paprika.
3. Return the chicken to the pan, add the tomatoes and simmer for a few minutes before adding the stock. Bring back to a simmer, cover and cook on a low-medium heat for around half an hour, until the chicken is tender and the sauce is nicely reduced. Meanwhile, cook pasta according to packet instructions.
4. Combine a few ladlefuls of the sauce with the sour cream, then add back to the pan, stirring gently. Continue cooking until heated through, and serve over the pasta – or your chosen accompaniment.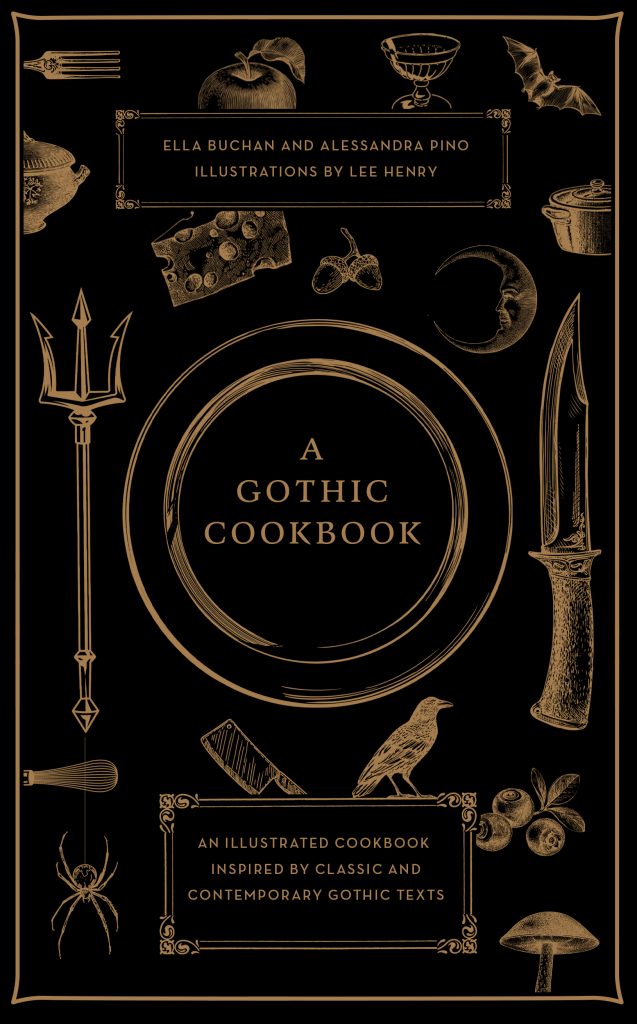 A Gothic Cookbook is an illustrated celebration of food and drink in Gothic literature, discussing edible motifs and the significance of food in novels and short stories including Frankenstein, Dracula, Jane Eyre, Rebecca and The Haunting of Hill House.
The book, written by Ella Buchan and Alessandra Pino and with original drawings by Lee Henry, is signed with Unbound Publishing, which works by crowdfunding the initial production costs.
People can help make the book a physical, cloth-bound being by reserving a copy and merchandise with original artwork, such as posters, dinner party kits, limited-edition cocktail booklets and bespoke pet portraits. More information about the book, its authors and recipes – and how you can support – is here: https://unbound.com/books/a-gothic-cookbook/