Guest post by Ella Buchan, the Cookbook's co-author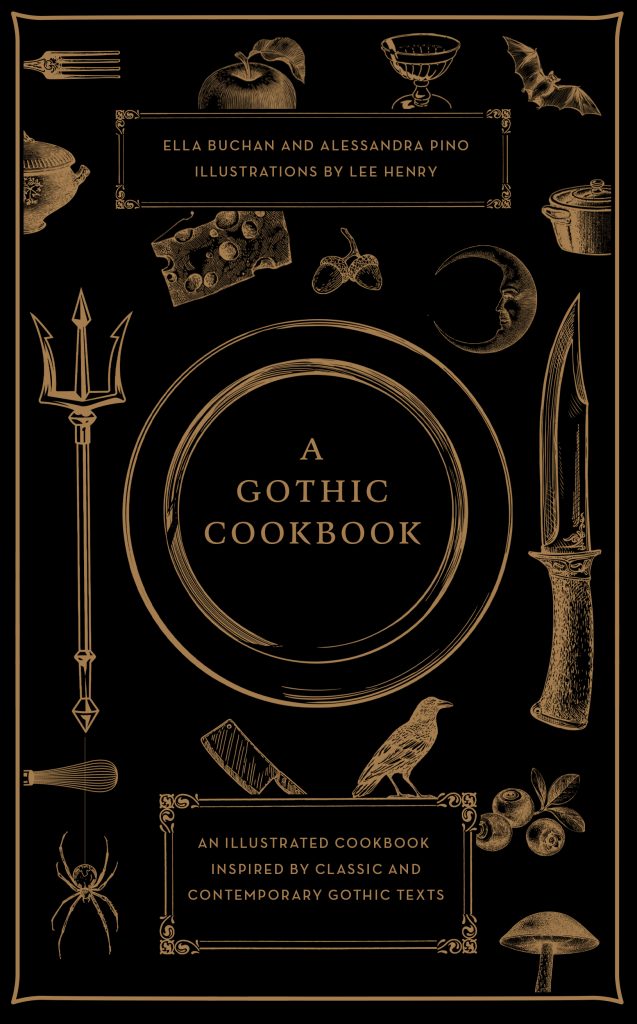 Has devouring Dracula ever made you hungry? Perhaps Daphne du Maurier's descriptions of revoltingly lavish afternoon teas in Rebecca have you craving crumpets, or Mary Shelley's Frankenstein causes you to ponder the ethics of eating meat.
Perhaps not. Yet food writing, and the use of edible imagery, is abundant in Gothic literature, which is what A Gothic Cookbook is all about. I'm a food journalist and my co-author Alessandra Pino is a PhD candidate at Westminster, researching food and anxiety with roots in Gothic literature. The idea for the cookbook came about when we realised there wasn't really anything quite like it: bringing together a diverse range of classic and contemporary stories, studying their edible symbolism and motifs, and then bringing those to life with recipes and illustrations.
Each of 13 chapters focuses on an individual novel, novella or short story, with an essay discussing the author's use of food and drink followed by around half a dozen recipes inspired by the text. The cookbook is illustrated throughout with original hand-drawings by our artist, Lee Henry.
In stories from Wilkie Collins's The Woman in White to Shirley Jackson's The Haunting of Hill House, food propels the plot, tightens the suspense, contrasts comfort with terror, or portends doom.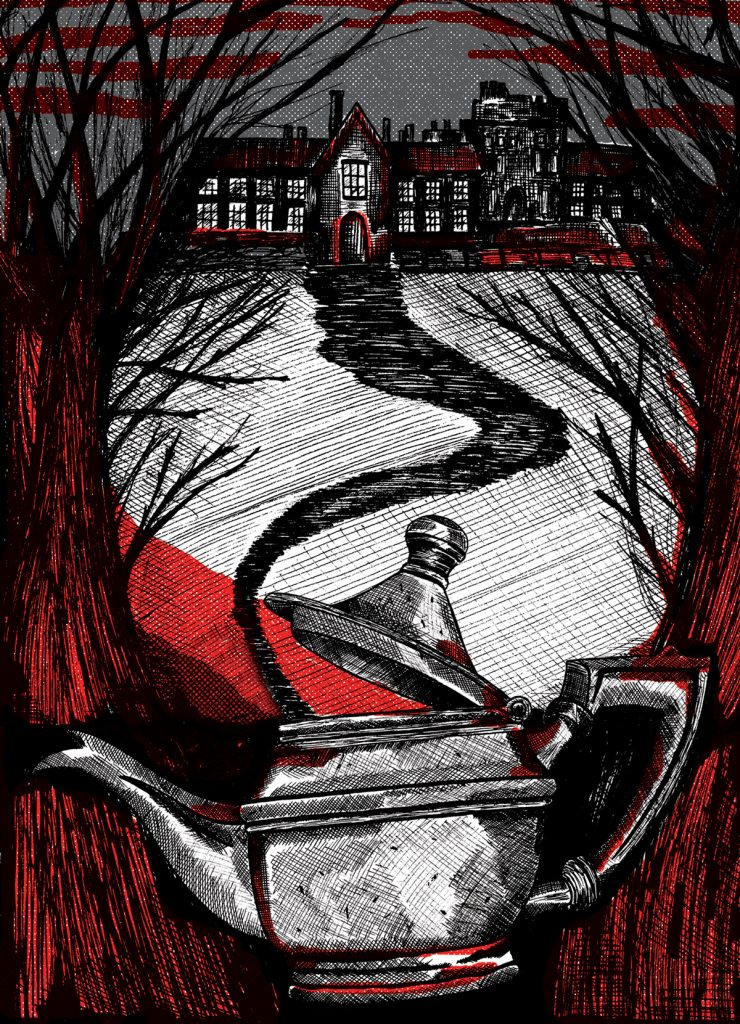 Our chapter on Rebecca (which we've made available to read online here) examines how food reinforces social status and stigma, is used to make the narrator squirm and, in the case of some bitter tangerine segments, signals a sharp warning. This chapter has recipes for ravioli, a tangerine sour cocktail, and the entire afternoon tea spread served daily, at "half past four", at Manderley.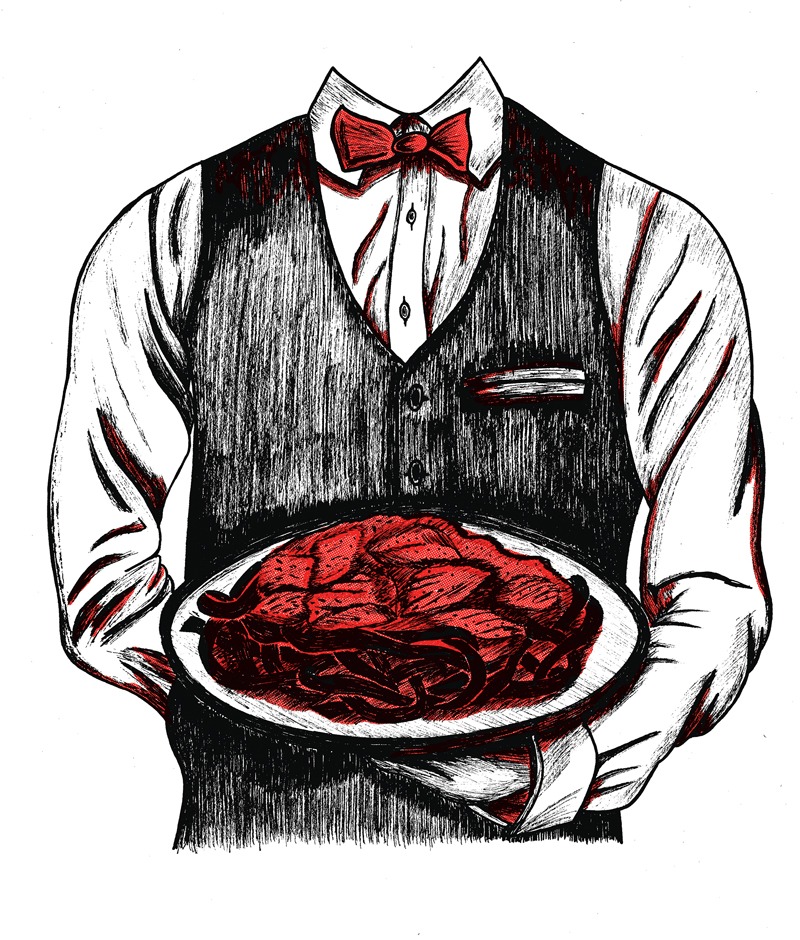 Dracula inspires a Paprika Hendl recipe as eaten by Jonathan Harker ("get recipe for Mina"), Toni Morrison's Beloved is all about a ghost's hunger for "sweet things", while The Haunting of Hill House has peach shortcakes, paranormal picnic spreads, and spatchcock chicken with radish-top pesto (based on "a bird, and radishes from the garden").
Other chapters are dedicated to Angela Carter's The Bloody Chamber, where food and feasts reflect cruelty, gluttony and a craving for comfort, and edible offerings and witchcraft in Ira Levin's Rosemary's Baby.
A Gothic Cookbook is signed with crowdfunding publishers Unbound, which means we need to raise the initial costs before it goes into production. You can help bring it to publication by pledging for a copy of the book, artwork and other merchandise from cocktail booklets to dinner party kits, here: https://unbound.com/books/a-gothic-cookbook/
You can also use the code REBECCA10 for 10% off pledges until the end of August, to celebrate the month Daphne du Maurier's classic novel was published.
Follow updates on Twitter and Instagram at @AGothicCookbook