Happy holidays to all from OGOM. Here's a cover from a turn-of the-19th-century satirical magazine Puck announcing a very mischievous Easter: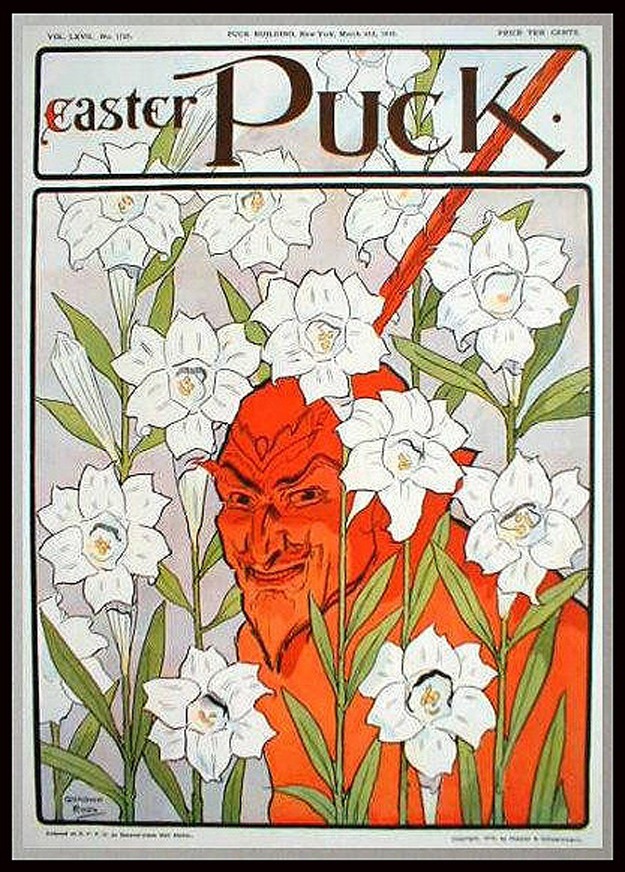 However you are spending the bank holiday, I hope you catch some mummers or pace egg plays as they are always a delight. We have already had reports from Todmorden and St Albans. You can read about the play's themes and significance in our earlier post here.
If you are short of ideas for pace eggs, we do have some that would appeal to gothic sensibilities….wow just wow!!