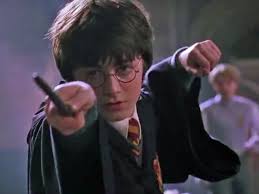 Harry Potter: A History of Magic, British Library
20 October 2017 – 28 February 2018
Libraries can be very magical places so it is fitting that the British Library are to host a stellar exhibition on Harry Potter this year. For the first time I have heard more about the exhibition, which will celebrate the 20th anniversary of the publication of Harry Potter and the Philosopher's Stone.
The title of the exhibition, which is in partnership with Bloomsbury publishing, will be Harry Potter: A History of Magic. It will showcase a fascinating display of wizarding books, manuscripts and magical objects, and combine centuries-old British Library treasures with original material from Bloomsbury's and J.K. Rowling's own archives.
The structure of the exhibition has been inspired by the subjects that Harry and his friends study at Hogwarts School of Witchcraft and Wizardry, from Potions and Herbology, to Astronomy and Care of Magical Creatures, and will explore the rich magic traditions that they draw on.
A selection of British Library medieval manuscripts and early printed books will feature in the 'Care of Magical Creatures' section of the exhibition, depicting magical creatures which inspired characters that all fans of the books will recognise, such as Fawkes the Phoenix or Norbert the Norwegian Ridgeback.
More information about the exhibition will be released throughout 2017, and tickets will be on sale from Monday 3 April 2017 at www.bl.uk.
This explosion of interest in British magic ties in well with the launch of the Open Graves, Open Minds: Centre for Research into the Narratives of Revenants, Shapeshifters, and Magical Beings. Keep following the blog for details of events. I think we will definitely be doing something in October on magic and arranging a special OGOM outing to this!
Proof that 'Happiness can be found, even in the darkest of times, if one only remembers to turn on the light' Dumbledore, Harry Potter and the Prisoner of Azkaban (2004).