February is said to be 'Otsaila' – 'month of the wolf'; on 29 February we are inviting you to join us for a special event to celebrate ten years of the Open Graves, Open Minds project and to launch our new book In the Company of Wolves: Werewolves, Wolves and Wild Children. This exclusive launch is taking place at the Odyssey Cinema, St Albans. The book will be available at 50% discount for one night only.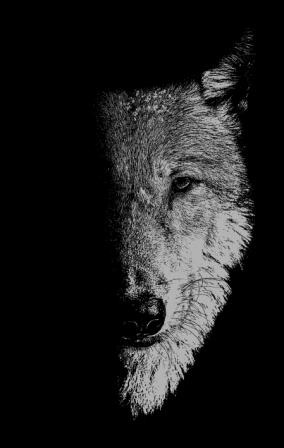 We will be showing Company of Wolves, a British Gothic fantasy horror directed by Neil Jordan, based on Angela Carter's lycanthropic reworkings of 'Little Red Riding Hood', and starring Sarah Patterson, Angela Lansbury, Stephen Rea, and David Warner.
Following this there will be an exclusive preview and presentation in the auditorium on our new book and a signing session. We'll also be inviting you to stay for a few drinks and enjoy our celebratory wolf-themed cake. Woo hoo!!
To join in the celebrations and unleash your inner werewolf you can book via this link
'Never stray from the path, never eat a windfall apple, and never trust a man whose eyebrows meet in the middle' (Angela Carter).
The book developed from our Company of Wolves Conference you can view the impressive programme here
To find out just why it was so special have a look at some of these wonderful news stories:
Werewolf Conference https://www.bbc.co.uk/news/uk-england-beds-bucks-herts-34144752
University to Host International Werewolf Conference https://www.bbc.co.uk/news/uk-england-beds-bucks-herts-33971546
Academics Shine A Light on Folkloric Shapeshifters https://www.independent.co.uk/news/uk/home-news/werewolf-conference-will-see-academics-shine-a-light-on-folkloric-shapeshifters-10477155.html
The book launch too is starting to attract media interest (below). Don't miss out on a chance to celebrate with us on 29 Feb.
https://www.hertsad.co.uk/news/st-albans-odyssey-werewolf-film-screening-1-6504499
https://www.herts.ac.uk/about-us/news/2020/in-the-company-of-wolves-werewolf-book-launch-and-film-screening