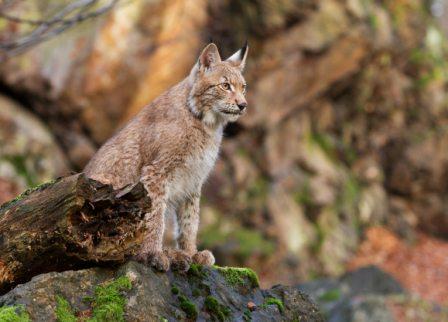 TEAMWORK MAKES THE SCREAM WORK ON THE TRANSYLVANIAN TREK!
Cats Protection is looking for intrepid fundraisers to challenge themselves and raise money for cats on a thrilling new fundraising event next September. The Transylvanian Trek is a once-in-a-lifetime, six-day walk through Romania, including a climb across the Transylvanian alps and a stop at Count Dracula's famous abode Castle Bran!
Participants will take in small mountain villages where they will stay in local guesthouses to soak up the rich cultural atmosphere while tackling the rugged wilderness and the region's impressive mountain ranges – which are 2,200 metres above sea level.
There will also be a visit to King's Rock National Park, home to the Carpathian Large Carnivore Project which shelters wolves, lynx and bears. In addition, there will be an optional one-day extension to the Putna-Vrancea Natural Park to meet biologists and wildlife experts who are seeking to protect the ecology of the lynx species.
The charity is looking for people to join this challenging adventure which takes place on 6-11 September 2022. The registration fee is £250 and there's a minimum sponsorship pledge of £2,975 which would cover the funding of a new cat pen.
With trekking of up to eight hours per day, participants will need to be fit and healthy and ideally have undertaken some training.
This trip is being organised for Cats Protection by Charity Challenge (ATOL 6546). Cats Protection is acting as an agent for Charity Challenge. To sign up to this event or to find out more, visit https://www.cats.org.uk/transylvania, call 01825 741 960 or email events@cats.org.uk
Cats Protection doesn't just care for homeless or abused cats, it provides education for cat owners, helps with treatment/neutering, campaigns for change on behalf of cats and even provides services for bereaved cat owners and those fleeing unsafe homes. It is estimated we help on average 200,000 cats and kittens a year, and in the past 18 months we've still managed to rehome over 20,000 homeless cats during the pandemic thanks to our Hands Free Homing service.