In response to Kaja's entertaining and informative post about trolls comes this picture which I love  from Grimm's Fairy Tales, published by Constable in 1909. A wonderful example of one of Rackham's anthropomorphic trees which has some similarities to the Norwegian troll illustration by Nikolai Astrup that was mentioned.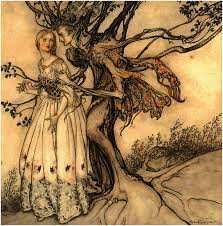 There is also this troll tree by Rackham from English Fairy Tales (1918).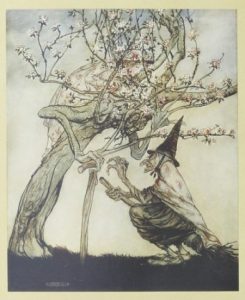 I am working on a post on Puck so more soon on fairy folk and  fairy courts from A Mid Summer Night's Dream to contemporary YA fiction. Let us know your troll texts in the meantime. Let's continue to celebrate the troll!