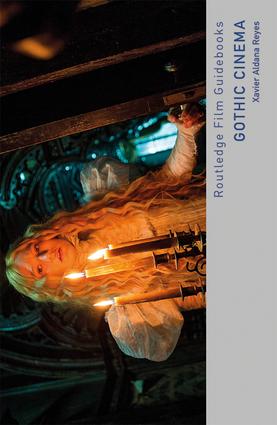 Arguing for the need to understand Gothic cinema as an aesthetic mode, this book explores its long history, from its transitional origins in phantasmagoria shows and the first 'trick' films to its postmodern fragmentation in the Gothic pastiches of Tim Burton.
But what is Gothic cinema? Is the iconography of the Gothic film equivalent to that of the horror genre? Are the literary origins of the Gothic what solidified its aesthetics? And exactly what cultural roles does the Gothic continue to perform for us today? Gothic Cinema covers topics such as the chiaroscuro experiments of early German cinema, the monster cinema of the 1930s, the explained supernatural of the old dark house mystery films of the 1920s and the Female Gothics of the 1940s, the use of vibrant colours in the period Gothics of the late 1950s, the European exploitation booms of the 1960s and 1970s, and the animated films and Gothic superheroes that dominate present times. Throughout, Aldana Reyes makes a strong case for a medium-specific and more intuitive approach to the Gothic on screen that acknowledges its position within wider film industries with their own sets of financial pressures and priorities.
This groundbreaking book is the first thorough chronological, transhistorical and transnational study of Gothic cinema, ideal for both new and seasoned scholars, as well as those with a wider interest in the Gothic.
Book details:
Routledge, 256 pp. hb £110, pb £21.99
More details here: https://www.routledge.com/Gothic-Cinema-1st-Edition/Aldana-Reyes/p/book/9781138227569?fbclid=IwAR1NsUgz3pkR1uO8F4Jkk_4d4xh7sTwMaFqBPgQH_EGSHaF81JkLuiidyYw