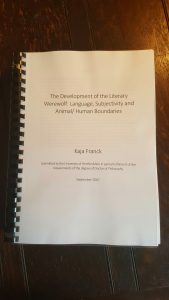 OGOM's very own Kaja Franck submitted her PhD thesis yesterday. It has been an absolute pleasure and a joy to supervise this project and see it grow into such a substantial piece of research.   'The Development of the Literary Werewolf: Language, Subjectivity and Animal/Human Boundaries' is several inches thick, 358 pages long, weighs more than a small baby, and contains a 40 page table of werewolves in literature (I love that bit)!!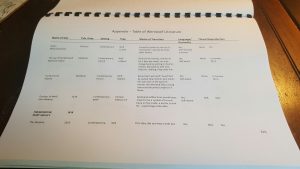 We await Kaja's viva now as she marches indefatigably on, grapples with her first lecturing post and continues to dance with the wolves.
Well done Kaja from OGOM!  You're a star!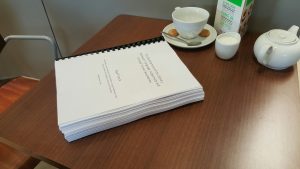 Kaja's research inspired the legendary Company of Wolves conference in 2015. She has been funded by the University of Hertfordshire on behalf of the OGOM project.