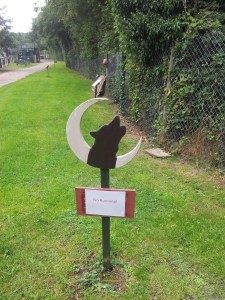 Just back from the Gothic North and catching up on some stories in the media following the inspiring and fun event that was the Manchester Gothic Festival (which had some excellent papers and its own live mouse at the venue). There is an initial write up here:
http://ilovemanchester.com/2016/10/21/ghosts-monsters-and-werewolves-manchester-goes-gothic.aspx
My research seemed to be grabbing some headlines ahead of  the symposium so there was a nice buzz around my talk and I did some interviews with the Yorkshire Post, Hull Daily Mail etc.
http://www.yorkshirepost.co.uk/news/truth-behind-those-sightings-of-hull-s-beast-of-barmston-drain-werewolf-1-8193524
http://www.hulldailymail.co.uk/hull-werewolf-sightings-caused-by-collective-guilt-expert-says/story-29837064-detail/story.html
Thanks to Gothic MMU I returned  to the South to find that I was headline story on the University of Hertfordshire news pages for this week  and there was some public debate around the werewolf sightings and my analysis of them.
Now where is my wolf bane…my garlic…..soooo busy ahead of Halloween.
Thanks to MMU for inviting me to speak and for hosting the festival. There will be some tributes, a full review and media updates to follow soon!!!