We are beyond excited to announce that we have two more very special plenary speakers for OGOM's online Gothic Fairies conference, 'Ill met by moonlight': Gothic encounters with enchantment and the Faerie realm in literature and culture, on 8-11 April 2021.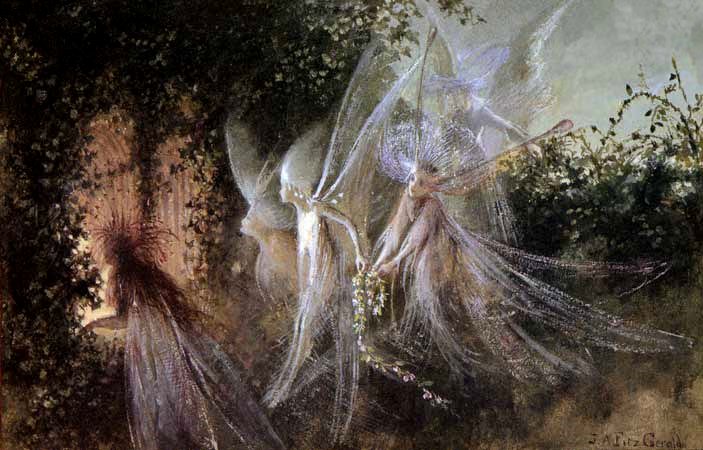 Our current line up includes:
Prof. Owen Davies (President of The Folklore Society, University of Hertfordshire), 'Print Grimoires, Spirit Conjuration, and the Democratisation of Learned Magic'
Dr Sam George (Associate Professor of Research, University of Hertfordshire), 'Fairy Lepidoptera: the Dark History of Butterfly-Winged Fae'
Prof. Diane Purkiss (Keble College, Oxford), 'Where Do Fairies Come From? Shifts in Shape'
Prof. Catherine Spooner (Lancaster University), 'Glamourie: Fairies and Fashion'
Prof. Dale Townshend (Manchester Metropolitan University), '"The fairy kind of writing": Gothic and the Aesthetics of Enchantment in the Long Eighteenth Century'
And we have just added Dr Maisha Wester (Indiana University; Global Professorship Fellowship, University of Sheffield) who will be speaking on 'Precious Revisions of Greedy Glass Bottle Tricks: Nalo Hopkinson's Folkloric Revisions of Classic Fairytales and Myths'.
And Dr Merrick Burrows (Head of English & Creative Writing, University of Huddersfield) who is the curator of forthcoming Cottingley Fairies Centenary Exhibition. December 2020 marked the centenary of the publication by Sir Arthur Conan Doyle of the infamous Cottingley Fairies photographs in the 'Strand Magazine'. You can read about the exhibition below:
https://www.hud.ac.uk/news/2020/december/cottingley-fairies-hoax-centenary-exhibition/
https://library.leeds.ac.uk/events/event/1903/galleries-events/363/the-cottingley-fairies-a-study-in-deception
Dr Burrows will speak on 'The Cottingley Fairies: Conan Doyle's War on Materialism'.
I don't think this fairy conference could get any more magical! Look out for registration and the full programme coming soon ooh!