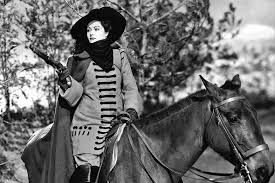 If you are a fan of wicked ladies (who isn't) you won't want to miss my colleague Dr Rowland Hughes  talking about Hertfordshire legend Lady Skelton who transformed into a real life highwaywoman!! She is the dark lady that inspired the 1945 film starring a cross dressing, cloaked and smouldering  Margaret Lockwood: 
The Wicked Lady Pub is a local feature in Hertfordshire it offers a fine menu and keeps the legend alive by honouring this wonderfully folkloric female rogue.
The Life and Death of the Wicked Lady Skelton by Magdalen King-Hall was first published in 1944 and has been reissued by University of Hertfordshire Press in a special edition edited with notes and a critical introduction by Rowland Hughes (priced 8.99).
Get ready to stand and deliver and catch up with Rowland at related events and talks listed on the university event pages here
I am really looking forward to this …wicked!!