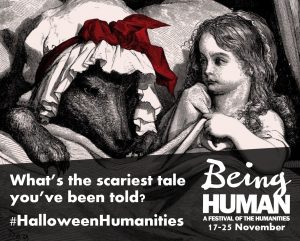 Redeeming the wolf: a story of persecution, loss and rediscovery
By the Open Graves, Open Minds Project
For this Halloween blog post special, the Open Graves, Open Minds Project explores whether everything you've heard about the big bad wolf is true. From folklore and fairy tales to conservation find out how the wolf is perceived today.
See our special Halloween post on the Being Human site here
Do please book for this event it is free but we need you to have a ticket!