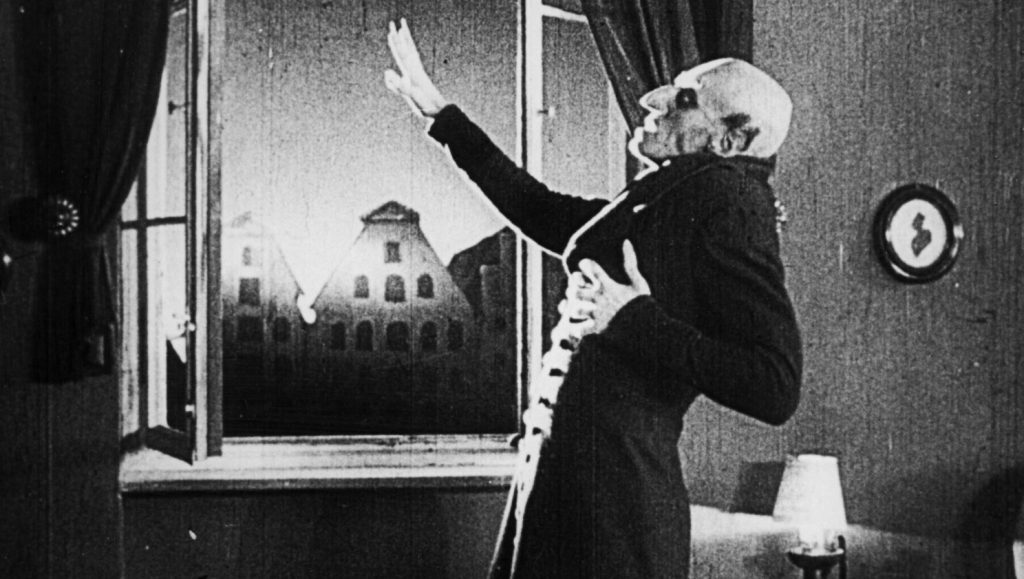 Online Event: Saturday, 12 March 2022, 10.00 – 14.35 GMT
2022 marks the 100th anniversary of the release of F. W. Murnau's classic vampire film, Nosferatu: A Symphony of Horror. The Open Graves, Open Minds Project are hosting an online event to celebrate the 100th anniversary of this film, which premiered in March 1922. We will have talks by the leading scholars of vampire and Gothic film, Prof. Stacey Abbott, Dr Xavier Aldana Reyes, Dr Sam George, and the novelist Marcus Sedgwick, with concluding addresses by Prof. Ken Gelder and Dr Bill Hughes. There will be opportunities for all attendees to ask questions of the panel and join in discussion. There will also be a vampiric flash fiction writing competition for those who are feeling creative.
Delegates will receive a Centenary Souvenir PDF Progamme and Poster designed specially for the event a few days prior to the 12th March!!!
Fees:
£8.00 Full rate
£5.00 Concessionary (for students and unwaged)