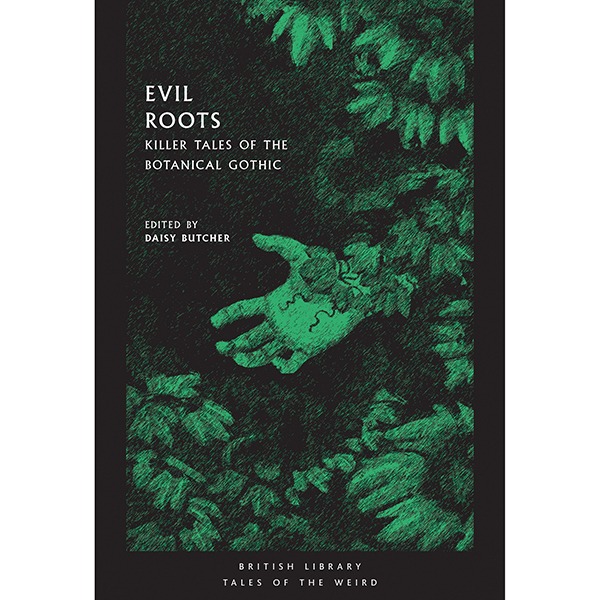 If you've been enjoying the @OGOMProject #BotanicalGothic theme on Twitter, come along and celebrate the release of my book Evil Roots: Killer Tales of the Botanical Gothic with myself at the Odyssey Cinema. (For the Twitter Moments on #BotanicalGothic, click here and here.)
The book features fourteen killer plant stories, ranging from Nathaniel Hawthorne's 'Rappucini's Daughter' (1844) to Emma Vane's 'The Moaning Lily' (1935). One of the main challenges in putting together this collection was choosing texts which were not too repetitious or similar to each other. I am very pleased with the collection of stories, which range from anthropomorphic plant women, one killer fungus, a plant murder mystery, and a vampiric lily.
I won the book contract with the British Library as part of their 'Tales of the Weird Series' while sourcing and analysing texts for my thesis during the second year of my PhD. The series features well-known Gothic and horror academics (and friends of OGOM) such as Xavier Aldana Reyes and Andrew Smith.
Drafting up the book proposal and selecting the short stories proved to be an exciting new challenge for me and also enabled me to learn some key skills as a researcher, enriching my PhD project.
The book can be found at many online and high street retailers and independent booksellers, and, of course, the British Library itself. Fans of weird, Gothic, and horror tales are invited to attend the film screening and book launch event, which will be held at the Odyssey Cinema in St Albans, Hertfordshire on 7 September 2019 at 7 pm.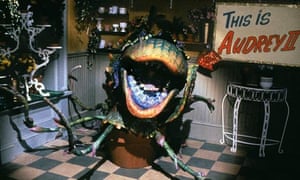 For the event, there will be a screening of the 1980s cult classic film Little Shop of Horrors, followed by a talk by Daisy about the book and the Botanical Gothic genre as a whole from Darwin to Stranger Things. There will also be a stand with copies of the book available for purchase on the night. Tickets can be bought by following this link.
Fellow Gothicists can also look out for the book at the upcoming Gothic Nature II conference, held at the University of Roehampton in London on the 14 September 2019, where the British Library will have a stall and I will be presenting a paper.
Daisy Butcher is a doctoral student at the University of Hertfordshire, attached to the Open Graves Open Minds project. Last year, she reached out to the British Library on whether they would be interested in a book on Gothic killer plant short stories and gained a book deal with them. She was able to source texts through her work for her PhD thesis which includes a chapter on Man-Eating plant tales. This article is a brief summary of the book and Daisy's journey getting it to print and also to promote her upcoming book launch event at the Odyssey cinema at her hometown of St Albans.