Just a quick post to say that I will be giving a keynote on YA Gothics at Investigating Identities in Young Adult YA Narratives symposium 16th December. If you are interested in attending it is only £10.00 for students and £15.00 for waged persons. You can catch up with all the news and booking on their Twitter feed here. OGOM's Dr Bill Hughes will also be presenting on his research into paranormal romance. We hope to see some of you there!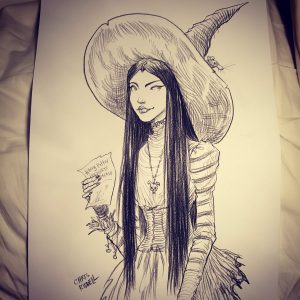 Generation Dead: Young Adult Fiction and the Politics of Difference – Inside and Outside the Academy
'In the new teen gothics the freaks and geeks are no longer pushed to the edges of the narrative but become the protagonists' (Spooner, Contemporary Gothic). In this paper, I focus on those texts in which the outsider takes on a new and different role; the Gothic monster is now rendered sympathetically. Those conventionally represented as the 'other' are placed at the centre of the narrative and made a point of identification for the reader. I begin by defining 'alterity', 'otherness', and 'difference' within the world of young adult fiction. For example, we can see 'difference' as the opposite of presence, 'alterity' as a property of otherness, which often means the condition of being the inferior member of a hierarchical opposition. The phrase 'radical alterity' conveys the sense that otherness is ungraspable or unrepresentable, though it is related to the term 'other'. Otherness is defined as the missing or significant opposite of a sign, a person, or a collective identity, but what is 'othered' in social life may not be the opposite at all: it may instead be the illusion of otherness that is socially created. There is, however, a radical 'Other', which refers to a condition of alterity that is genuinely alien and impossible to understand (such as vampirism).
I explore a range of texts that are successful in interrogating otherness and difference and have made it onto my list of core texts for the Generation Dead: YA Fiction and the Gothic module (allowing me to investigate the role of YA gothic within the academy). Teenagers (whether geeks or freaks) are generally othered by adults in society, as Alison Waller has argued: 'Adolescence is always "other" to the more mature phase of adulthood, always perceived as liminal, in transition, and in constant growth towards the ultimate goal of maturity' (Constructing Adolescence). From this position, I pose the question what is the 'absolute other' for writers of YA gothic fictions and can it ever be represented?